Technology
Creating a New WhatsApp Channel: A Step-by-Step Guide
First, you need to ensure that you have WhatsApp Business installed on your mobile device.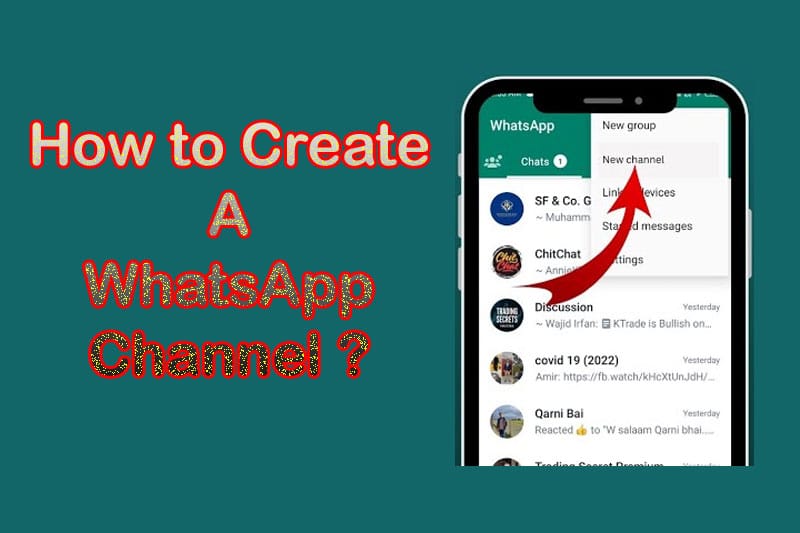 Hyderabad: WhatsApp has become an essential communication tool for individuals and businesses alike. If you're looking to establish a new WhatsApp channel for your business or organization, here's a step-by-step guide to get you started:
Step 1: Install WhatsApp Business
First, you need to ensure that you have WhatsApp Business installed on your mobile device. WhatsApp Business offers features tailored for businesses, making it the ideal choice for creating a professional channel.
Step 2: Verification
Before you can create a new WhatsApp channel, you'll need to verify your phone number. WhatsApp will send you a verification code via SMS or phone call to confirm your identity. Enter the code to proceed.
Step 3: Setting Up Your Profile
After verification, you'll be prompted to set up your business profile. This includes adding your business name, logo, and a brief description. A well-crafted profile helps users identify your business and builds trust.
Step 4: Customizing Your Channel
WhatsApp Business allows you to customize your channel in several ways. You can set up automated greeting messages to welcome customers when they initiate a chat, set business hours to manage customer expectations, and create quick replies for common customer queries.
Step 5: Managing Contacts
Now, you'll want to start building your contact list. You can manually add contacts or import them from your phone's contact list. Make sure you have the necessary permissions to contact individuals.
Step 6: WhatsApp Business API (Optional)
For larger businesses or organizations with a high volume of customer interactions, consider using the WhatsApp Business API. This API allows for more extensive automation and integration with other business tools but requires approval from WhatsApp and may involve additional costs.
Step 7: Begin Engaging
With your WhatsApp channel set up, it's time to start engaging with your customers. You can send text messages, images, videos, and documents. WhatsApp also supports voice and video calls.
Step 8: Broadcast Lists
To reach multiple contacts at once, you can create broadcast lists. These lists allow you to send messages to multiple recipients without creating a group, ensuring privacy.
Step 9: Monitor Analytics
WhatsApp Business provides valuable insights into your channel's performance. You can track message delivery, open rates, and customer interactions. This data helps you refine your communication strategy.
Step 10: Keep Privacy in Mind
Respect user privacy by obtaining consent before sending messages. Ensure that you comply with WhatsApp's policies and local regulations regarding data protection and spam.
Step 11: Stay Responsive
Customers appreciate prompt responses. Try to maintain a quick response time to keep your customers engaged and satisfied.
Step 12: Regular Updates
Keep your WhatsApp channel updated with relevant information, promotions, and news. Regular communication helps maintain customer interest.
Creating a WhatsApp channel for your business can enhance customer engagement and streamline communication. By following these steps and staying attentive to your customers' needs, you can make the most of this powerful messaging platform.