Hyderabad
IMAGE Tower: A New Landmark Rises in Hyderabad's Skyline!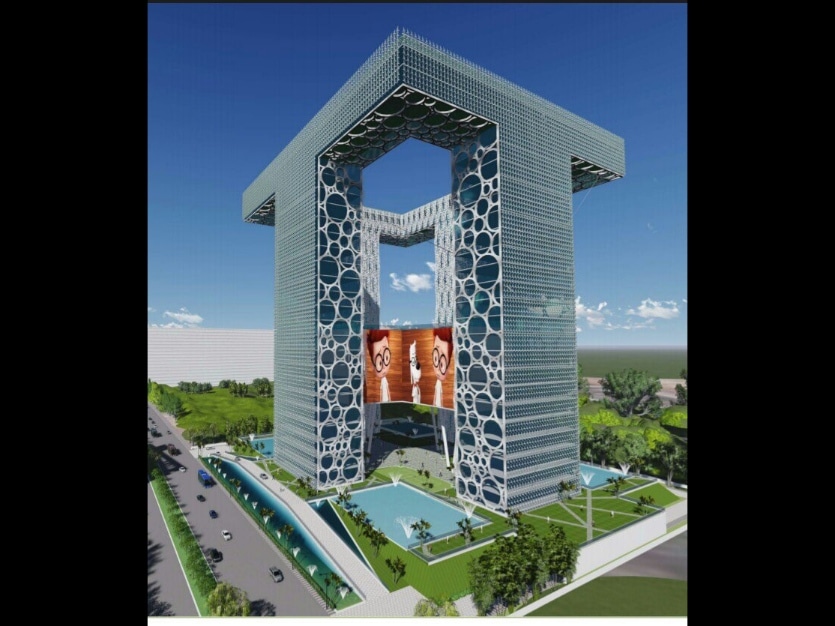 The IMAGE (Innovation in animation, Multimedia, Gaming, and Entertainment) Tower, a prestigious project by the State government, is poised to become an iconic city landmark at a towering height of 400 feet (120 metres).
Once completed in Raidurgam, it will surpass the Telangana State Police Integrated Command and Control Centre (272 feet) and the Telangana Secretariat (265 feet) in height.
Notably, it will match the colossal stature of the world-renowned Ambedkar Statue in Hyderabad, standing tall at 125 metres.
This impressive tower, a collaborative effort between the Sattva Group and the Telangana government, is dedicated to the animation, visual effects, gaming, and comics (AVGC) sector. Located along Hyderabad's IT corridor in Hitec City, it spans an extensive 16 lakh sq. ft. area.
According to TNIE, Director of Sattva Group, Mahesh Kumar Khaitan, revealed that the construction is on track for completion by the end of 2024. Despite initial hopes for a 2023 finish, the project faced delays due to the pandemic and other factors. However, significant progress has been made, with the majority of the podium and four floors nearing completion.
The tower will boast top-tier infrastructure and modern amenities to support the burgeoning AVGC industry, with capacity for 18,000 to 20,000 employees. Numerous gaming and animation studios are slated to set up shop within the tower.
This center will offer an ideal setting for the AVGC industry, providing plug-and-play spaces and state-of-the-art offices at subsidized rates for first-generation technocrat entrepreneurs, as well as small and medium enterprises in the sector. It is anticipated to be a pivotal force driving tech exports and job creation.
In parallel, Sattva Group has introduced Knowledge Park in Raidurgam, situated opposite the renowned Knowledge City, offering a sprawling 32,00,000 sq. ft. area for commercial office spaces. One of the two towers in Knowledge Park has already been fully leased out, and leasing for commercial spaces in the second tower has commenced. The complex is equipped with modern amenities, ample parking, food courts, round-the-clock security services, and reliable power backup.