Hyderabad
Infant Faisal Kidnapped from Niloufer Hospital Rescued; Motive Behind Abduction May Surprise You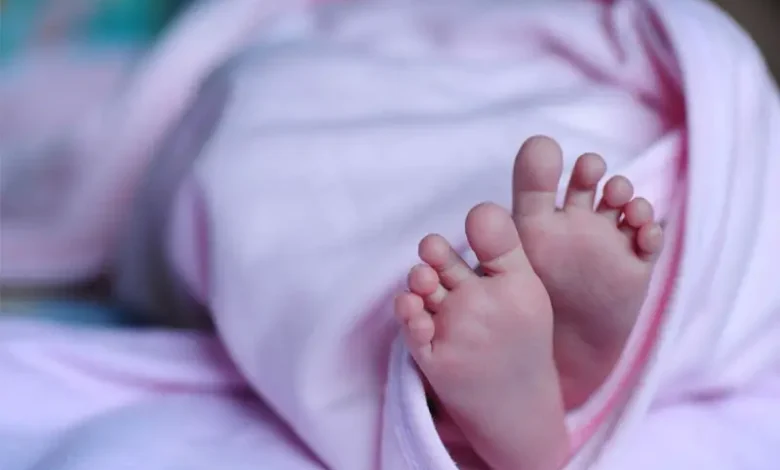 Hyderabad: The Central Zone Task Force, in collaboration with Nampally police, successfully identified and apprehended the culprits involved in the kidnapping of six-month-old Faisal Khan from Niloufer Hospital on September 14.
The individuals responsible, K Mamtha and her husband K Srinu from Kamareddy district, were taken into custody. Acting on a complaint filed by the victim's mother, Fareeda Begum, the Nampally police initiated a missing person's case on the same day and commenced an investigation.
According to Deputy Commissioner of Police (DCP) Central Zone, Hyderabad M Venkateswarulu, on September 14, Fareeda Begum, accompanied by her mother, was at Niloufer Hospital for her elder son's treatment. While her mother attended to the elder child, Fareeda was caring for her six-month-old in the patients' waiting lounge. It was during this time that Mamtha struck up a conversation with Fareeda, claiming her own two-month-old was receiving treatment.
Around 6:30 pm, after feeding her baby, Fareeda placed him on the floor to rest while she went to get food. Seizing the opportunity, Mamtha placed her own baby beside Fareeda's son and absconded with the six-month-old. Upon returning, Fareeda discovered her child missing, and Mamtha had fled.
Venkateswarulu emphasized the gravity of the situation and highlighted the collaborative efforts of the Central Zone Task Force, Nampally, and Saifabad police, who utilized technology to track down the suspects in Banswada, Kamareddy district. They successfully rescued the abducted six-month-old and reunited him with his parents.
The DCP explained that Mamtha and Srinu, having lost two boys previously to a genetic disease, recently welcomed a baby boy in their village. Doctors diagnosed him with Hyperviscosity Syndrome, leading them to believe he would also succumb to the condition. This belief prompted them to hatch a plan to kidnap a baby boy from Niloufer Hospital while leaving their ailing infant behind.
Executing their scheme on September 14, they brought their own baby to Niloufer Hospital in the evening and sought another infant to abduct. They selected Fareeda Begum's six-month-old son, with Mamtha engaging her in conversation as a diversion. Seizing the moment, the couple kidnapped Fareeda's son at 6:30 pm.
Following the abduction, Mamtha left the hospital and eventually took an autorickshaw to Jubilee Bus Station (JBS), where she contacted her husband to meet her. The two rendezvoused at JBS, boarded a Nizamabad-bound bus, and returned to their hometown. The accused were subsequently taken to Nampally police station for further questioning.
Follow Us