Telangana
KCR announces positive news for govt. employees during Independence Day ceremony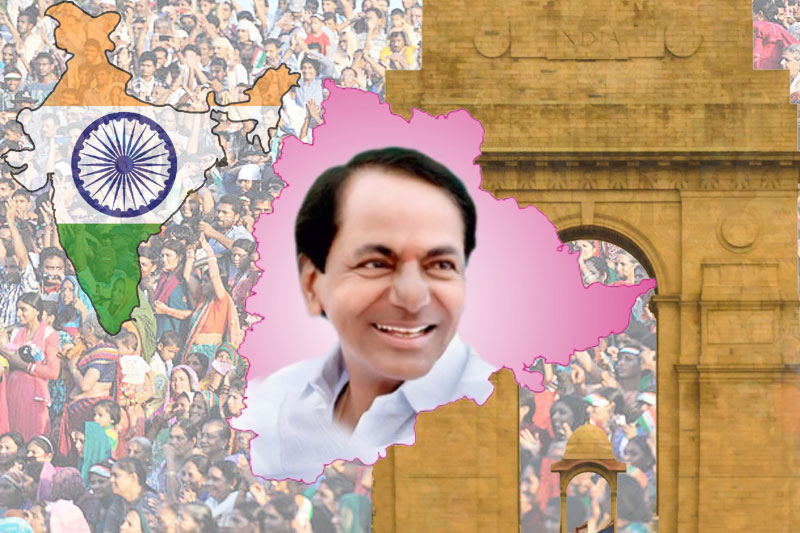 Hyderabad: Telangana's Chief Minister Chandrasekhar Rao delivered positive news to government employees during the Independence Day ceremony.
Addressing the public at Golconda Fort, KCR revealed plans to introduce an improved Pay Revision Commission (PRC) for employees, emphasizing Telangana's leadership in employee welfare. He proudly proclaimed Telangana's government workers as the highest-paid nationwide, highlighting the special increments given upon the state's formation. Despite economic challenges posed by the pandemic, the Telangana government managed to provide commendable benefits to employees, achieving 73% fitment through two PRCs.
In an unprecedented move, the salary increase extended to contract and outsourced employees for the first time in history. KCR assured that the new PRC will soon be implemented, promising enhanced salaries and interim allowances until then. Notably, the previous Sangarini deficit has been addressed by the BRS government, with the company's business soaring from 12 thousand crores to 33 thousand crores. Celebrating the festive spirit, a bonus of Rs. 1000 Crore will be distributed to Sangarini workers during Dussehra and Diwali.
KCR also underlined the Telangana government's efforts in reforming and dignifying the status of VRAs (Village Revenue Assistants). The obsolete titles of Neerti, Muskori, and Lashkar, remnants of feudalism, have been replaced with the designation of civil servants. Streamlined pay scales and the creation of 14,954 new jobs based on educational qualifications showcase the government's commitment to inclusivity and modernization.