Prominent Writer and Novelist Professor Baig Ehsaas Passes Away
Prof. Baig Ehsas, a prominent novelist and teacher, died at the age of 73.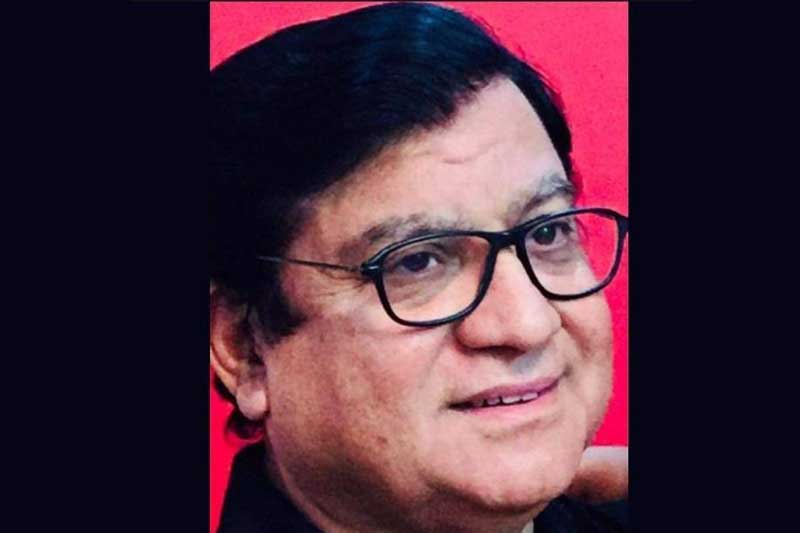 Hyderabad: Prof. Baig Ehsas, a prominent novelist and teacher, died at the age of 73. He was the son of late Mirza Khawaja Hassan Baig.
Muhammad Baig was the actual name of Professor Baig Ehsas. He was born in August 1948. In 1975, he got his B.A from Osmania University, and in 1979, he received his Masters. He completed his Ph.D In 1985 from the University of Hyderabad.
He started his career as a Urdu lecturer at Osmania University in 1984. Later in 2000 he was promoted to the position of professor. He remained the Head of the Department of Urdu until 2006. He performed his duties as a professor and head of the Urdu department in Central University of Hyderabad from 2007 until 2013.
He was a well-known Urdu novelist in India and Pakistan.
"Khosha Gandam," "Hanzal," and "Dakhma," three collections of his fictional work, were published. Dakhma was awarded by Sahitya Academy in 2017. After Makhdoom Mohi-ud-Din, Prof. Baig Ehsaas was the second writer from Hyderabad to receive the Sahitya Award. His other works include "Shor-e-Jahan", Krishna Chandra's Art & Personality, and  Monograph on Shaz Tamkant.
He was the General Secretary and President of the Hyderabad Literary Forum. He has been an executive member of Idara Adbiyaat-e-Urdu and editor of "Sab Ras".
He was a member of Sahitya Academy's Urdu Advisory Committee. He served on the Bharatiya Gyan Peeth Award Committee from 2005 to 2012, as well as several university committees and groups.
Telangana Urdu Academy presented him with the Makhdoom Award for Lifetime Achievement. He travelled to Pakistan, Saudi Arabia, and the United Kingdom.
Bazm-e-Urdu(India)Riyadh, Saudi Arabia released a digital souvenir in honor of Professor Baig Ehsas.
Several research papers about Professor Baig Ehssas' personality and art have been written for PhD and M.Phil programmes at various Indian universities. Many Indian universities have included his fiction in their graduate and post-graduate curricula.
Prof. Baig Ehsaas also had a deep connection with journalism and wrote columns in Hyderabad newspapers. (Munsif News Bureau)