Social Media
Video of Burqa Clad VC DDC Hoisting Flag, Inspecting Independence Day Parade, Goes Viral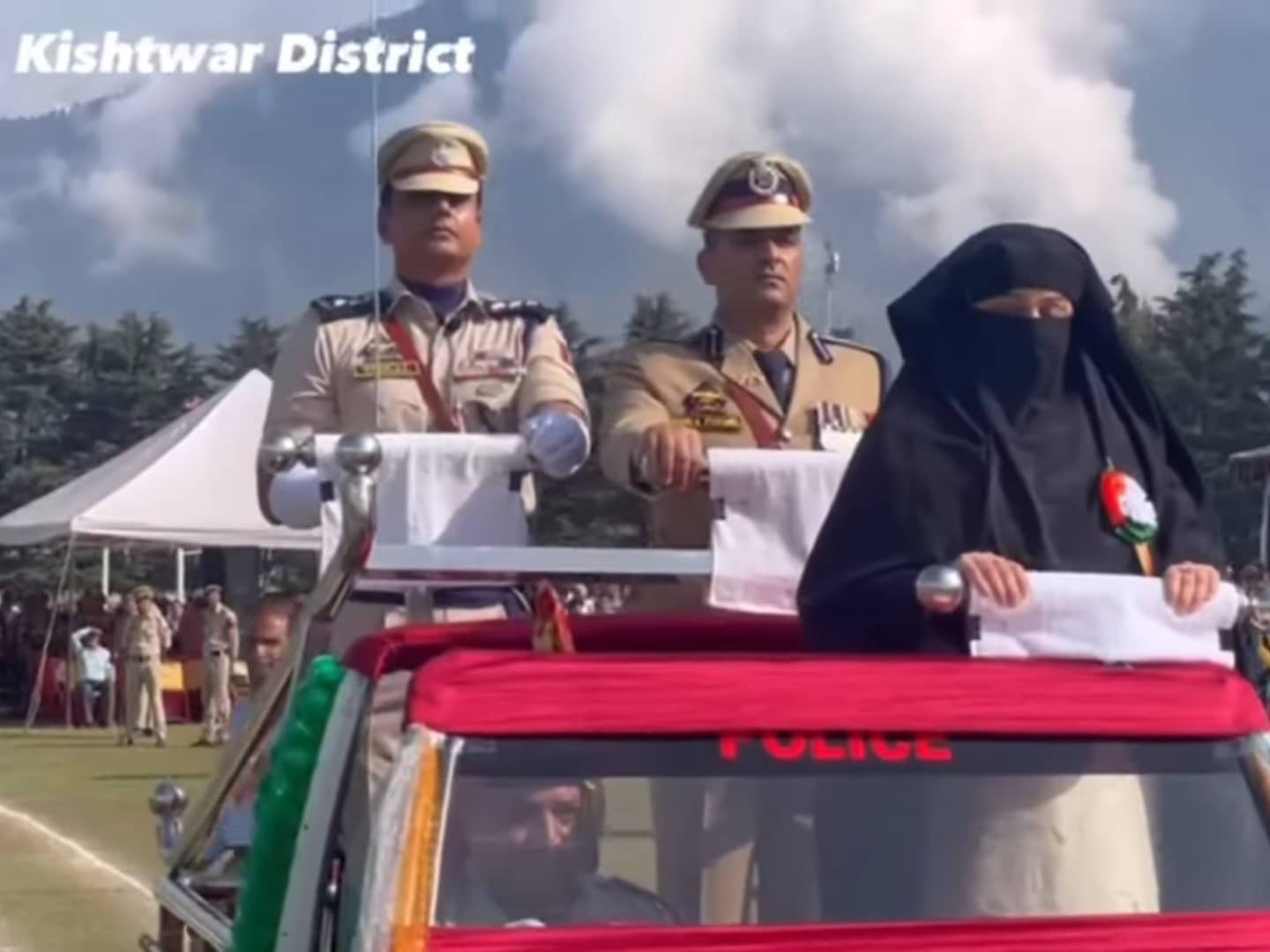 The 77th Independence Day celebrations in District Kishtwar were marked by exuberance and national pride. However, the event took an unexpected turn when the Vice-Chairperson of the District Development Council, Saima Parveen Lone, hoisted the tricolor while donning a burqa and face hijab, sparking conversations amidst the ongoing anti-hijab movement in India.
Display of National Spirit:

The Independence Day festivities were infused with enthusiasm and patriotic fervor as citizens gathered at the historical Chowgan Grounds for the main function. Amidst the celebratory atmosphere, the Vice-Chairperson, accompanied by SSP Khalil Ahmed Poswal, presided over the event, hoisting the national flag and inspecting the parade.
The video has become viral on social media and she received a huge applause.
A Unique March Past:

One of the most distinctive moments of the celebration was the March Past, which included contingents from various organizations and institutions. The parade was commanded by Dy. SP Vishal Sharma. What caught the attention of attendees and observers, however, was the Vice-Chairperson's attire: she appeared completely covered in a burqa and face hijab while hoisting the flag and saluting the march past.
Amidst the Anti-Hijab Wave:

This symbolic gesture by Saima Parveen Lone comes at a time when India is witnessing an anti-hijab movement gaining momentum. The movement, which advocates for individual freedoms and challenges the requirement to wear the hijab, has sparked nationwide discussions about cultural norms, gender equality, and personal choice.
Looking Ahead:

As the anti-hijab movement continues to influence societal discussions, the Independence Day event in Kishtwar serves as a microcosm of the broader debates taking place across the nation. It highlights the challenges of finding a balance between respecting cultural traditions and promoting individual liberties, ultimately shaping the ongoing narrative of cultural reform in India.