North India
1st time in 45 years, rising Yamuna River reaches walls of Taj Mahal_Video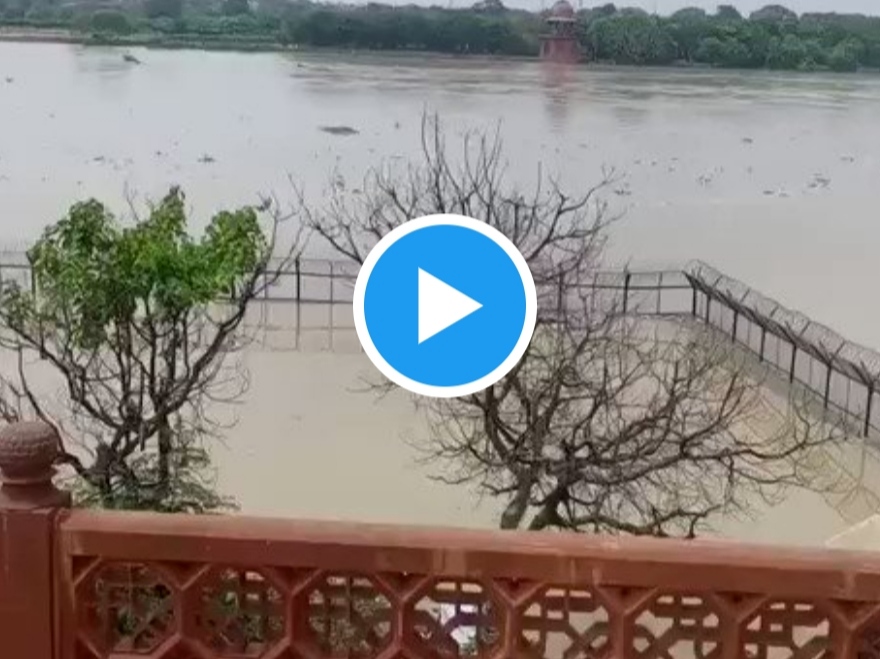 For the first time in 45 years, the rising Yamuna River has reached the walls of the Taj Mahal, following its devastating floods in 1978. The water level in Agra rose to 495.8 feet, surpassing the 'low flood level' mark and providing a rare sight that hasn't been seen in decades.
Social media images show the Yamuna's waters submerging a garden situated behind the majestic monument. During the floods in 1978, the water level exceeded the 'low-flood level' at 495 feet, reaching as high as 497.9 feet.
Despite the concerning situation, Prince Vajpayee, a conservation assistant at the Archaeological Survey of India (ASI), highlighted the resilience of the Taj Mahal due to its ingenious design. He emphasized that the main mausoleum was specifically constructed to withstand floods, stating, "The monument was meticulously planned to ensure water could not enter the main structure, even during high floods."
To prevent further flooding, barricades have been set up along the river ghats from Kailash Temple in Sikandra to the Dusshera Ghat near the Taj Mahal.
Officials in Agra have intensified relief preparedness as the flood-like situation unfolds. The rising river has already flooded nearby roads and a crematorium in Tajganj, and it has reached the wall of the Itmad-ud-daulah monument. Additionally, the Yamuna Kinara Road leading to the Taj Mahal has been waterlogged due to backflow from drains that empty into the flooded river.
Yashvardhan Srivastav, the ADM (Finance and Revenue), informed that the water level in the Yamuna reached 495.8 feet by 4 pm on Sunday. The 'low-flood level' in Agra is set at 495 feet, with the 'medium flood level' at 499 feet and the 'high flood level' at 508 feet. Officials are prepared to handle a flood-like situation if it arises, with posts established, and boatmen and divers placed on alert. Residents in low-lying areas have been advised to stay vigilant.
The increased water levels also draw attention to the persisting issue of pollution in the Yamuna River. The polluted waters pose a significant threat to the Taj Mahal, contributing to its discoloration and deterioration.