'Boycott Cadbury' Trends after SRK Promotes Local Businesses in a Viral Ad
SRK's 23-year-old son Aryan Khan is imprisoned in Arthur Jail after his arrest in drugs case by the Narcotics Control Bureau (NCB).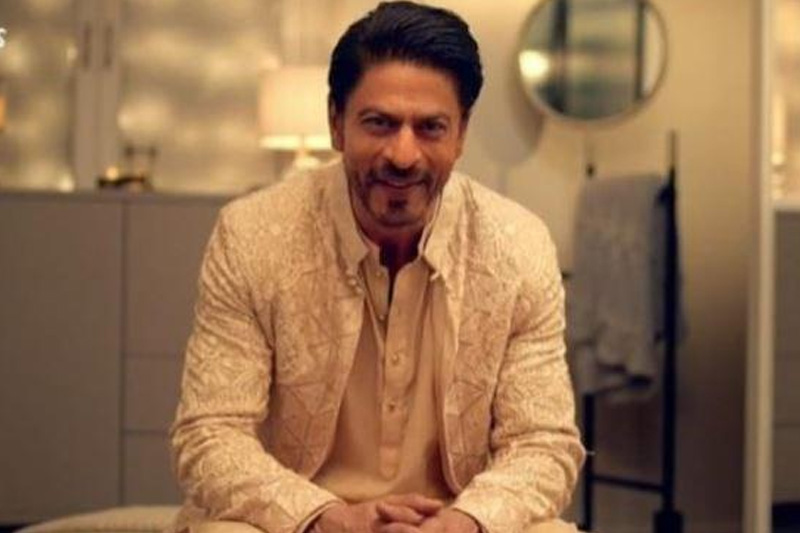 Hyderabad: As the festival of lights 'Diwali' approaches, brands are busy promoting festive-specific products and creating some of the most intriguing and thought-provoking advertising yet. One among those is Cadbury. The firm has come up with a new idea for its latest Diwali commercial. Bollywood megastar Shah Rukh Khan appears in the commercial as the brand representative for small and local businesses that were affected by the pandemic.
The campaign, titled "Not Just a Cadbury Ad," begins with a voice-over and bytes from local merchants explaining how badly the virus has affected them. "This Diwali, we helped hundreds of small businesses by making India's biggest brand ambassador, their brand ambassador," the video added.
Shah Rukh Khan, in the next frame arrives clothed in a traditional sherwani. He mentioned the names of many real businesses and encouraged people to shop there for clothes, shoes, candies, gadgets, and other goods. The local store names in the advertisement were created using machine learning to mimic Shah Rukh Khan's face and voice, according to the business.
The commercial went viral once it was uploaded to YouTube. The brand's intelligent initiative was well received by the audience, who praised the company's efforts to promote local businesses.

Following are some of the netizens' positive reactions:
While some appreciated and lauded the ad, a few did express hate and anger on the micro-blogging platform Twitter over the ad for casting Shah Rukh Khan, with a hashtag #BoycottCadbury . It is worth mentioning that Shah Rukh Khan is going through one of the most difficult times of his life because his 23-year-old son Aryan Khan is imprisoned in Arthur Jail. On October 3, his son Aryan Khan was arrested in a drug case by the Narcotics Control Bureau (NCB).
Some netizens want to boycott cadbury