Telangana
ECI initiates preparation for upcoming Assembly elections in Telangana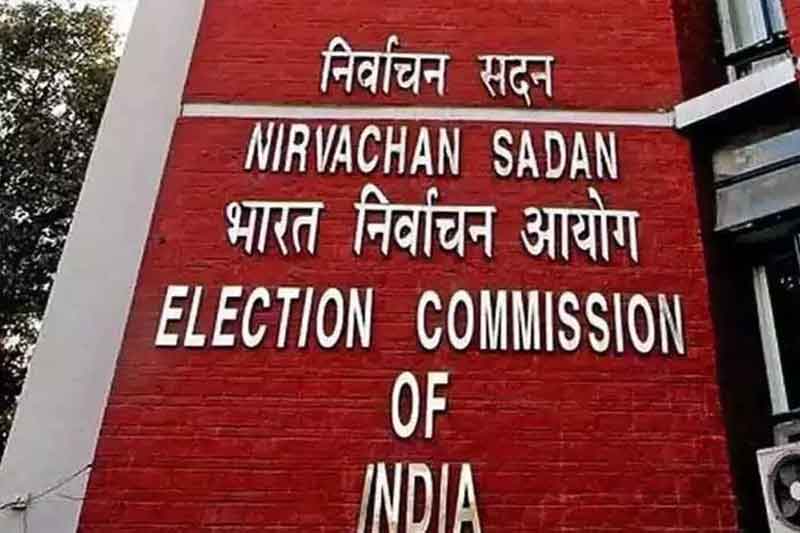 Hyderabad: The Election Commission of India (ECI) has initiated preparations for the upcoming Assembly elections in Telangana State, which are scheduled to take place later this year. To ensure a fair and efficient electoral process, the commission has instructed the State government to transfer officials who have completed three years in the same district posting and are directly involved in election-related tasks.
These instructions apply not only to officers appointed for specific election duties, such as District Election Officers (DEOs), Deputy DEOs, Returning Officers/Assistant Returning Officers (RO/AROs), Electoral Registration Officers/Assistant Electoral Registration Officers (EROs/AEROs), and officers assigned as nodal officers for election-related work, but also to district officers including Additional District Magistrates (ADMs), Sub-Divisional Magistrates (SDMs), Deputy Collectors/Joint Collectors, Tehsildars, Block Development Officers, or officers of equivalent rank who are directly involved in election-related tasks.
Similar instructions have also been issued to officers in the police department, including Range Inspector Generals (IGs), Deputy Inspector Generals (DIGs), Commandants of State Armed Police, Senior Superintendents of Police (SSPs), Superintendents of Police (SPs), Additional SPs, Sub-Divisional Heads of Police, Station House Officers (SHOs), Inspectors, Sub-Inspectors, Reserve Inspectors/Sergeant Majors, or officers of equivalent rank responsible for security arrangements or deployment of police forces during elections. However, officers in functional departments like computerization, special branch, training, etc., are exempted from these instructions. Moreover, Police Sub-Inspectors and higher ranks are prohibited from being posted in their home districts.
Additionally, the Commission has directed that officers or officials who have previously been recommended for disciplinary action, have pending cases or penalties, or have been charged with any misconduct during previous elections or election-related work, should not be assigned any election-related duties.
The Commission also stated that officers or officials who have pending criminal cases in any court of law should not be associated with or deployed for election-related duties. Any officer due to retire within the next six months will be exempted from the Commission's directions. Transfer orders for officers or officials involved in the revision of electoral rolls, if applicable during an election year, will be implemented only after the final publication of the electoral rolls, in consultation with the respective Chief Electoral Officer.