Hyderabad
Hyderabad too lands on moon with Chandrayaan 3 success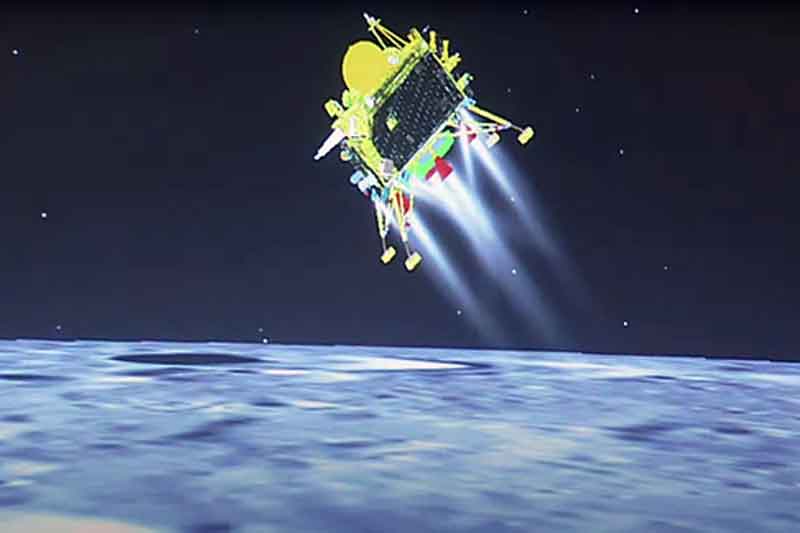 Hyderabad: Two Hyderabad-based companies have played significant roles in the success of the Chandrayan-3 Mission. The public sector company Midhani, known as Mishra Dhata Nigam Limited, and the private sector company Ananth Technologies Limited (ATL) both contributed to the mission and extended their congratulations to the Indian Space Research Organisation (ISRO) for the successful moon landing.
Midhani's products, including cobalt base alloys, nickel base alloys, titanium alloys, special steels, and investment castings, were utilized in various aspects of the launch vehicle, such as liquid engines, cryogenic upper stage components, rocket motor casings, and propellant tanks, all carrying the payload. The company's ultra-high-strength steel stripes were used in the propulsion module of the lander separator band, along with titanium rings for the lander payloads. Midhani has been collaborating with ISRO for over four decades, contributing to multiple missions, including Gaganyan and other futuristic programs.
Ananth Technologies also played a crucial role by providing critical systems for the Chandrayaan satellite, such as power management, telemetry, tele-command systems, on-board computers, avionics packages, navigation systems, and various interface systems for the launch vehicle. The Chairman and Managing Director of ATL, Subba Rao Pavuluri, expressed gratitude to ISRO for the opportunity to contribute mission-critical systems.