Hyderabad
Journalists see light at the end of the tunnel with regard to their housing issue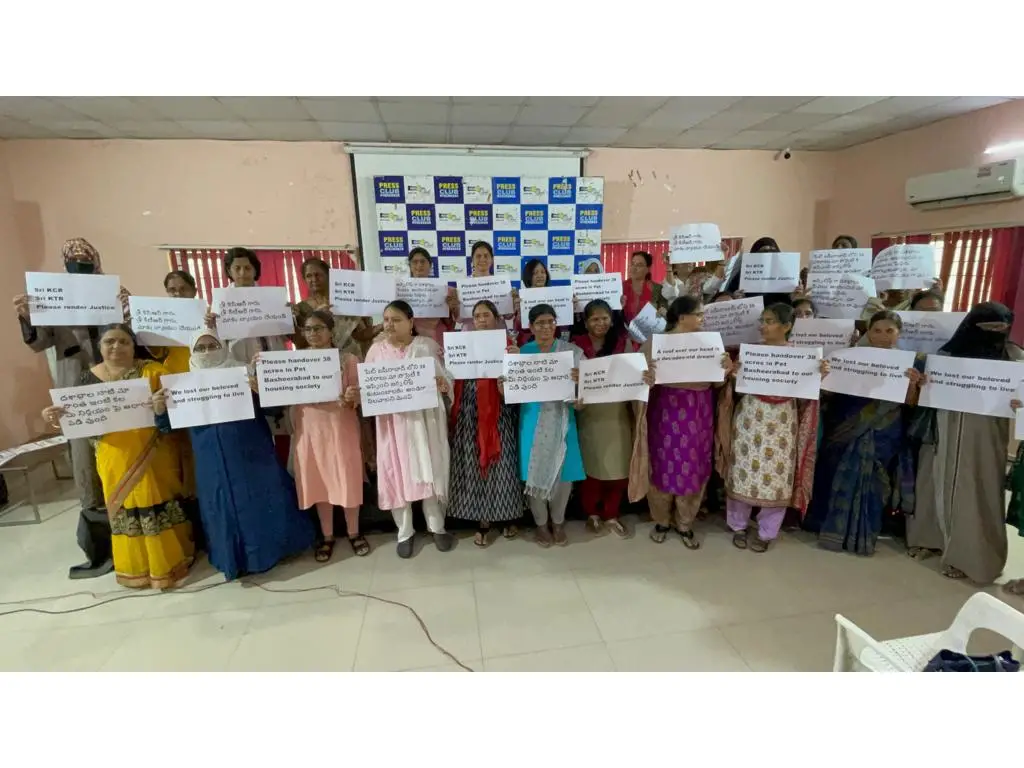 In a significant development, two rounds of fruitful discussions between Telangana Press Academy Chairman Allam Narayan and Minister KTR have yielded positive outcomes. Following the meetings, Minister KTR has directed the district collectors of Medchal and Ranga Reddy, as well as CCLA Sri Navin Mittal, to collaborate with Allam Narayan in implementing a comprehensive action plan proposed by the Press Academy chairman.
This plan aims to address various key aspects, including the transfer of possession of 38 acres of land to the journalists' society, allocation of additional land for existing society, and provisions for journalists who are not affiliated with any society.
Allam Narayan is scheduled to conduct meetings with the concerned officials during the upcoming week to further advance the proposed action plan.
Kranti Kiran President, Journalists' Society and Vamsi Srinivas CEO/Secretary, Journalists' Society, on behalf of the committee, expressed their sincere gratitude to the Honorable Chief Minister Sri KCR, whose unwavering support has been instrumental in facilitating resolutions for the housing concerns of journalists in the capital city.
They also commended Mr  Allam Narayan for his dedicated efforts in formulating a comprehensive plan that promises to address the long-standing issues.
Additionally, Minister KTR is acknowledged for fulfilling his promise of finding a viable solution "within a few days."