Delhi
PM to inaugurate Kartavya Path today
The stretch from Rashtrapati Bhavan to India Gate has been refurbished with red granite walkways with greenery added to all sides.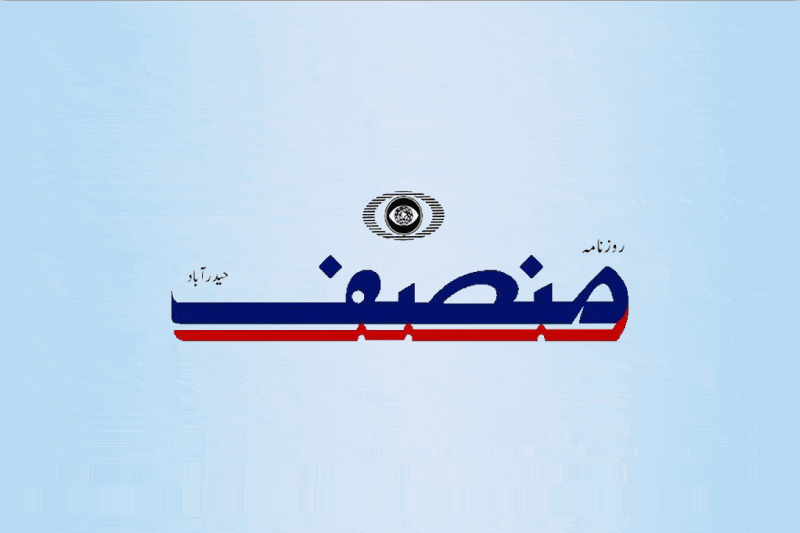 New Delhi: Prime Minister Narendra Modi will on Thursday evening inaugurate Kartavya Path — the newly-christened erstwhile Rajpath — a stretch of national pride that is venue to the Republic Day parade each year.
The stretch from Rashtrapati Bhavan to India Gate has been refurbished with red granite walkways with greenery added to all sides.
Modi will also unveil a statue of Netaji Subhas Chandra Bose at India Gate.
All these are in line with the prime minister's second 'Panch Pran' for New India amid the Amrit Kaal celebrations that aims to remove "all traces of colonial past" from both mindset and locales.
The road tuns from Rashtrapati Bhavan on Raisina Hill to National Stadium in the capital.
The renaming also metaphorically sets to symbolise the shift from erstwhile "Rajpath" being an icon of power to "Kartavya Path" being an example of "public ownership and empowerment", the PMO said as much.
"As we complete 75 yrs of Independence, it is only fitting to shed the colonial baggage & move towards India@100 in the Amrit Kaal w our own legacy. The renaming of Rajpath to Kartavya path is a reminder that the spirit of public service is not 'right to rule' but 'duty to serve'," Union Minister Meenakshi Lekhi also wrote on Twitter.
Over the years, Rajpath and adjoining areas of the Central Vista Avenue had been witnessing pressure of increasing traffic of visitors, putting stress on its infrastructure.
It lacked basic amenities like public toilets, drinking water, street furniture and adequate parking space.
Further, there was inadequate signage, poor maintenance of water features and haphazard parking. Also, a need was felt to organise the Republic Day parade and other National events in a less disruptive manner with minimal restrictions on public movement.
The redevelopment has been done bearing these concerns in mind while also ensuring the integrity and continuity of architectural character, the PMO added.
Kartavya Path will exhibit beautified landscapes, lawns with walkways, added green spaces, refurbished canals, new amenity blocks, improved signages and vending kiosks.
Further, new pedestrian underpasses, improved parking spaces, new exhibition panels and upgraded night lighting are some other features that will enhance the public experience.
It also includes a number of sustainability features like solid waste management, stormwater management, recycling of used water, rainwater harvesting, water conservation and energy efficient lighting systems, among others, the PMO said.
In view of the ceremony that will start by 7 pm, the Delhi Traffic Police has put out advisories coming into affect an hour ahead.
The central part of the capital city is expected to witness some traffic restrictions as the key avenue gets set to open to th
e public. General traffic movement will be diverted at specific roads between 6 and 9 pm.
According to the traffic advisory issued by the Delhi Police, commuters using two-wheelers, three-wheelers and four-wheelers are advised to avoid roads such as W-Point, Mathura Road, Ashoka Road, Q-Point, Prithvi Raj Road, Akbar Road, Subramanian Bharti Marg, APJ Abdul Kalam Road, Rajesh Pilot Marg between that period.
Modi will arrive at the venue and start off with the unveiling of Netaji's statue at 7 pm. He will then at 7.13 pm, walk up to the India Gate and around the fountain to the stepped plaza.
He will watch a performance with NDMC school children at the stepped garden at 7.17 pm.
He will take a walk through the Canal bridge at 7.22 pm.
At 7:25 pm, he will interact with the 'Shramjeevis', all this is as per the PMO release.
At 7.30 pm, Modi will inaugurate an exhibition — 'Before and after of Kartavya Path' and arrive on the podium.
At 7.45 pm, Union Minister of Housing and Urban Affairs Hardeep Singh Puri will begin his welcome remarks.
Then the 1940 patriotic song "Subhmangal Gaan" will be played followed by a time-lapse audio-visual of Netaji.
PM Modi will address the event just after 8 pm before departing.