Hyderabad
Telangana Assembly session to be held for 3 days
The Telangana government on Thursday decided to conduct the ongoing Assembly session for only three days.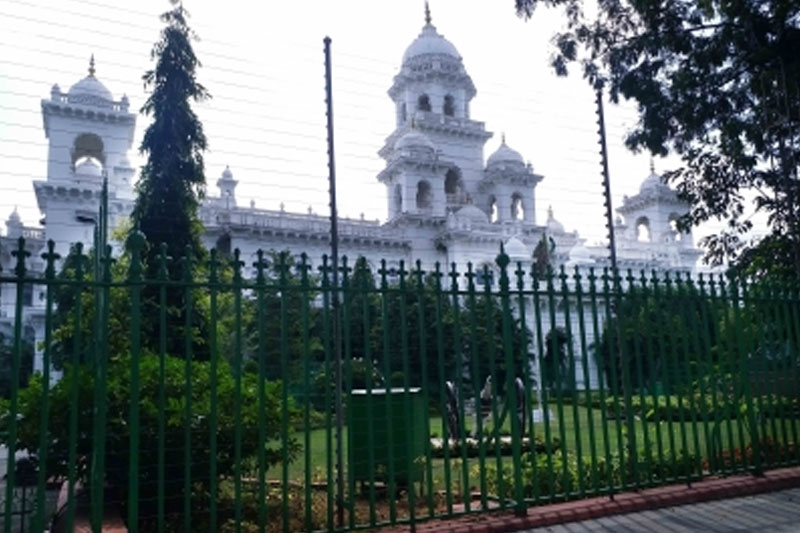 Hyderabad: The Telangana government on Thursday decided to conduct the ongoing Assembly session for only three days.
The decision was taken during a meeting of the Business Advisory Committee (BAC) presided over by Speaker Pocharam Srinivas Reddy.
The House will take up discussion on the heavy rain, floods and the rescue and relief works undertaken by the government.
There will also be discussion of the welfare schemes being implemented in the state.
Ten Bills are likely to be passed during the session, which is likely to be the last on before the Assembly elections due to be held towards the end of this year.
Minister for Legislative affairs Vemula Prashanth Reddy, Finance Minister T. Harish Rao, some other ministers, Congress Legislature Party (CLP) leader Mallu Bhatti Vikramarka, All India Majlis-e-Ittehadul Muslimeen (AIMIM) leader Akbaruddin Owaisi and others attended the BAC meeting.
The CLP leader demanded that the session should be held for 20 days to debate various problems faced by the people. However, the government turned down the demand and decided to conduct the session for three days.
On the first day, the House was adjourned after paying tributes to MLA G. Sayanna, who passed away in February.
The session is likely to continue till August 6.
The state government has already announced that three bills passed earlier by the Assembly but were returned by the Governor will be passed again during the session.
The state Cabinet at its meeting on July 31 found fault with the Governor for rejecting the bills.
It alleged that the Centre is misusing the office of Governor.
The three bills are related to municipal administration, panchayat and education.
After the Cabinet meeting, state Minister K. T. Rama Raosaid that once the Assembly passes these bills for a second time, the Governor will have to approve them.
The three bills which will be passed again by the Assembly are Telangana State Private Universities (Establishment and Regulation) (Amendment Bill, the Telangana Municipal Laws (Amendment) Bill and the Telangana Panchayat Raj (Amendment) Bill.